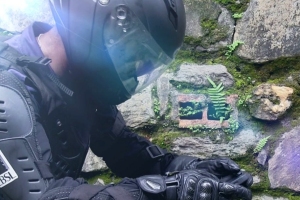 • 24/7 Emergency Hotline, Panic Button Monitoring, Mobile Rapid Response & Recovery - EBSL's armed security will immediately track the location of the device and respond to any emergency situation, anywhere in Trinidad, at the touch of a panic button. For general and product/ service information, sales & technical support & career opportunities, please send an email to gps@ebsltt.com

Programmable SMS Panic Alerts - Your panic alerts will alert our GPS Monitoring Centre, and any two (2) cell phone numbers/ SMS destinations provided by the client.
• VOX Communication - EBSL's VOX Communication Service offers emergency voice response. The two-way voice options delivers clear, dependable phone service from your vehicle or hand-held tracking device. An effective safety feature, the system enables you to receive calls, and also makes calls directly to our 24/7 Monitoring Centre.